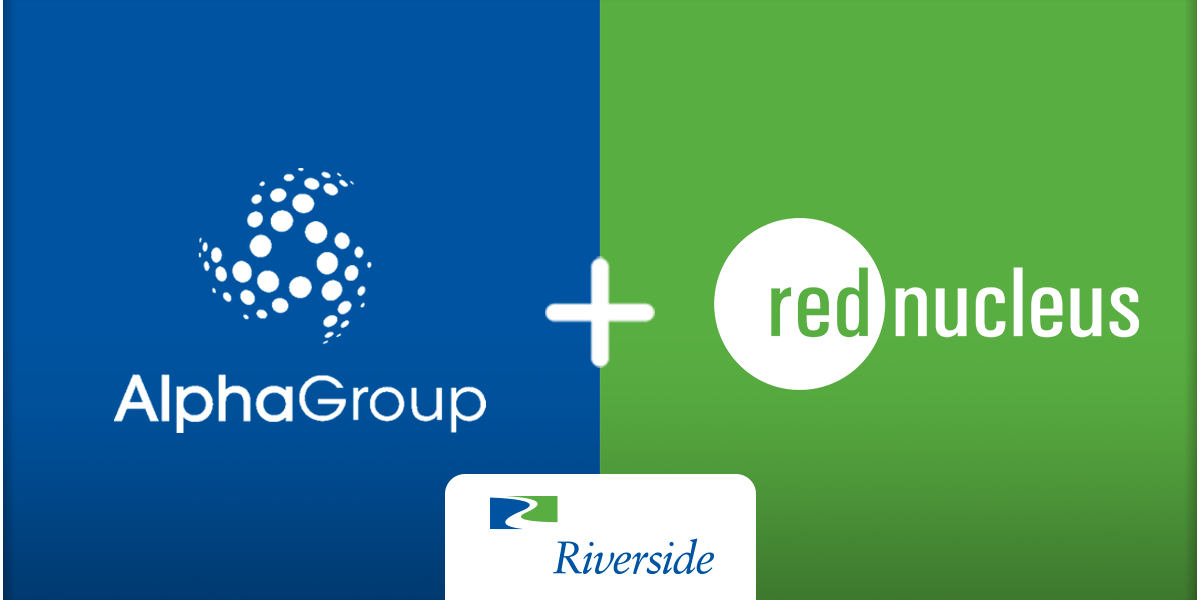 Riverside's Red Nucleus Stays Healthy with Latest Investment
The Riverside Company, a global private investor focused on the smaller end of the middle market, has invested in AlphaGroup Medical Communications, LLC, a leading scientific, medical affairs and outcomes communication service provider for the pharmaceutical, biotech and medical device/diagnostic industries. The company's services are high-science, with over half of its employees awarded advanced scientific degrees. AlphaGroup has expansive therapeutic expertise in oncology, virology, transplantation, immunology, rare diseases, gene therapy and cardiology.
AlphaGroup is an add-on investment to Riverside's platform, Red Nucleus(RN), a premier provider of strategic learning and development, scientific services and advisory, medical communications and market access & commercialization solutions exclusively for the life sciences industry. This is yet another example of Riverside's dedication to both its Education and Training Specialization and its Healthcare Specialization.
"The AlphaGroup investment bolsters the RN medical communications business unit with high-science publications capabilities," said Riverside Capital Appreciation Fund (RCAF) Co-Chief Investment Officer Peter Tsang. "The add-on also strengthens our capability offering by expanding the portfolio into new pharma customers and further augments our deep scientific acumen by adding over 35 employees with advanced scientific degrees to the business."
"Our mission with RN is to build a leading provider of learning, communications market access and advisory services to facilitate the commercialization of life-changing therapies, which ultimately improve patient lives," said Riverside Vice President Mark Fishman. "We will continue to enhance and broaden our full suite of services organically and via M&A across sub-verticals during our ownership."

Working with Tsang and Fishman on the deal for Riverside was the team of Senior Associate Ben Wilson, Associate Armando Torres, Operating Finance Partner Rob Carraway and Operating Partner J.P. Fingado. Senior Partner Anne Hayes secured the debt financing for the investment, and Principal, Origination, Grant Marcks sourced the deal for Riverside.