Growing Healthcare Companies Worldwide
Riverside has invested in more than 200 platform and add-on healthcare companies and possesses a team of industry experts who understand how to grow healthcare companies around the globe.
Healthcare Portfolio
Company Spotlight
The Work Health Group is the parent company of five brands that operate independently. The Group was established when two like-minded, high-performing businesses, IPAR and the WorkFocus Group, joined forces. The Work Health Group brings together more than 750 health, employment and support services professionals across Australia.
Portfolio companies are for informational purposes only and selected based on non-performance based criteria.
The Right Team
The Riverside healthcare team includes global experts with operating, investment and healthcare experience across multiple segments of healthcare.
Investment Expertise.

 

Riverside has the know-how and resources to help companies identify, acquire and integrate strategic add-on investments.


Commitment to Growth.

 

Riverside brings a sizeable pool of available

capital and encourages investment to drive organic growth, making companies bigger and better. In addition to capital, Riverside brings access to experts, technology and tools across a variety of areas, including sales and marketing strategy, revenue maximization, and strategic planning.
The Right Choice
We believe healthcare companies choose Riverside because of its global team and reputation. Riverside provides:
Value Creation. Riverside understands how to support management teams in seeking to create substantial value operating in the healthcare industry.


Dedicated Healthcare Professionals. Riverside's experts create opportunities by leveraging industry knowledge, longstanding relationships and established networks within healthcare to accelerate growth.


Sector Expertise. Riverside is an active healthcare investor, with over 190 platform and add-on healthcare investments.
Select Healthcare Portfolio Highlights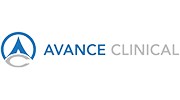 Avance Clinical
Invested

November 2021

Status

Active

Industry

Healthcare, Business Services

Region

Asia Pacific

Business Unit

Riverside Australia

Strategy

Private Equity
Biotech-focused early phase contract research organization
View Profile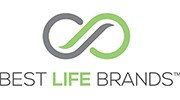 Best Life Brands
Invested

July 2017

Status

Active

Industry

Franchisors, Healthcare

Region

North America

Business Unit

Riverside Micro-Cap

Strategy

Private Equity
Franchisor holding company providing in-home caregiving and nursing services, senior care placement and advisory services and estate sales services
View Profile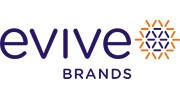 Evive Brands
Invested

November 2021

Status

Active

Industry

Franchisors, Healthcare

Region

North America

Business Unit

Riverside Micro-Cap

Strategy

Private Equity
Provider of non-medical home care services for individuals who need support
View Profile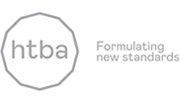 HealthTech
Invested

December 2019

Status

Active

Industry

Healthcare

Region

Europe

Business Unit

Riverside Europe

Strategy

Private Equity
Manufacturer of active pharmaceutical ingredients
View Profile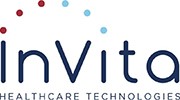 InVita
Invested

April 2019

Status

Active

Industry

Healthcare, Software & IT

Region

North America

Business Unit

Riverside Micro-Cap

Strategy

Private Equity
Provider of software solutions for blood and plasma collection centers, hospitals, forensic labs, community care environments, and organ procurement organizations
View Profile
Wondr Health
Invested

May 2019

Status

Active

Industry

Healthcare

Region

North America

Business Unit

Riverside Capital Appreciation

Strategy

Private Equity
Digital counseling program for weight management
View Profile