Business Services Growth Partner
The Riverside Company seeks to invest in building and growing companies. Riverside has invested in more than 300 platform and add-on companies in the business services sector since 1988 as part of its private equity and flexible capital strategies.
We are interested in business services companies that use information or technology to lower costs, increase revenues, improve quality of service and compete more effectively.
Business Services Portfolio Company Spotlight
YourMembership.com is a software company that helps member-centric organizations around the world provide more value to their members, expand their membership bases, and enhance overall operational efficiencies. YourMembership.com's SaaS-model membership software solution features three integrated components - a complete member website, online community and membership management software - that transform how organizations capture valuable member data and transform that data into actionable information. 
Portfolio companies are for informational purposes only and selected based on non-performance based criteria.
The Right Firm
We support our management teams with strategic and financial resources in an effort to help them achieve significant scale through organic growth operational efficiencies and/or add-on investments. Riverside has a particular interest in the following areas:
Business Process Outsourcing
Testing & Inspections
Information Services
Human Capital Management
Risk Management & Governance and Compliance Services
Specialty Consulting Services
Transportation, Logistics & Supply Chain
Facility & Asset Management Services
The Right Team
Riverside's Business Services team includes investment and operating professionals with decades of experience and a keen understanding of how to grow companies.
Investment Expertise. Riverside has the knowhow and resources to help companies identify, acquire and integrate strategic add-on investments.


Commitment to Growth. Riverside brings a sizeable pool of available capital and encourages investment to drive organic growth, with the goal of making companies bigger and better. In addition to capital, Riverside brings access to proven experts, technology and tools across a variety of areas, including sales and marketing strategy, revenue maximization, and strategic planning.
Select Business Services Portfolio Highlights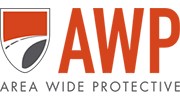 Area Wide Protective (I)
Invested

June 2015

Status

Exited

Industry

Business Services

Region

North America

Business Unit

Riverside Capital Appreciation

Strategy

Private Equity
Provider of outsourced traffic management solutions
View Profile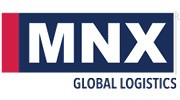 MNX
Invested

November 2012

Status

Exited

Industry

Business Services

Region

North America

Business Unit

Riverside Capital Appreciation

Strategy

Private Equity
Provider of critical transportation and logistic services
View Profile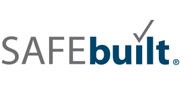 SAFEbuilt
Invested

November 2014

Status

Active

Industry

Business Services

Region

North America

Business Unit

Riverside Micro-Cap

Strategy

Private Equity