Every Deal is a BIG DEAL To Us
The Riverside Company is a global private equity firm focused exclusively on the smaller end of the middle market. For 30 years, and more than 600 investments, Riverside has honed its approach to sourcing "little leading" companies. The firm's teams of financial and operational experts deliver a fair, fast process that seeks to foster successful outcomes.
We seek to grow companies organically via new products, expanding markets by adding channels, enhancing international operations and improving processes.
Our deep operating resources include former CEOs and other seasoned experts. Working together, Riverside and each company's management team execute the investment strategy and plan. 
Invested

December 2012

Status

Exited

Industry

Education & Training, Business Services

Region

North America

Business Unit

Riverside Micro-Cap

Strategy

Private Equity
Riverside were partners throughout the process. They didn't interfere with me running the business. They were there to support what we wanted to do and were there the whole way. The whole experience was very positive. Jeff Eastman | CEO | Alchemy Systems
Recent Private Equity Portfolio Investments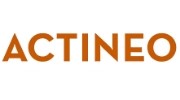 ACTINEO
Invested

May 2019

Status

Active

Industry

Business Services, Software & IT

Region

Europe

Business Unit

Riverside Europe

Strategy

Private Equity
Provider of tech-enabled services to the insurance industry
View Profile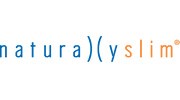 Naturally Slim
Invested

May 2019

Status

Active

Industry

Healthcare

Region

North America

Business Unit

Riverside Capital Appreciation

Strategy

Private Equity
Digital counseling program for weight management
View Profile
HemaTerra Technologies
Invested

April 2019

Status

Active

Industry

Healthcare, Software & IT

Region

North America

Business Unit

Riverside Micro-Cap

Strategy

Private Equity
Provider of software solutions for blood collection centers, plasma donation centers, and hospitals
View Profile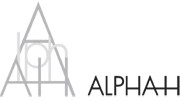 Alpha-H
Invested

April 2019

Status

Active

Industry

Consumer Brands

Region

Asia Pacific

Business Unit

Riverside Australia

Strategy

Private Equity
Provider of corrective and preventive skin care
View Profile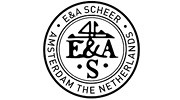 E&A Scheer
Invested

February 2019

Status

Active

Industry

Consumer Brands

Region

Europe

Business Unit

Riverside Europe

Strategy

Private Equity
Specialist in connecting Rum suppliers with Rum brands and distributors
View Profile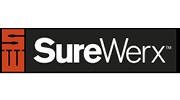 SureWerx
Invested

October 2018

Status

Active

Industry

Specialty Manufacturing & Distribution

Region

North America

Business Unit

Riverside Capital Appreciation

Strategy

Private Equity
Supplier of professional tool, equipment and safety products
View Profile
Riverside Private Equity Strategy Business Units
Riverside Capital Appreciation
Riverside Technology Capital Solutions