Arrowhead Adds Ratioparts to Its Quiver
AEP Completes Add-On of German Replacement Parts Supplier

The Riverside Company and co-investor Investcorp have added Ratioparts to the Arrowhead Engineered Products (Arrowhead) platform. Based in Euskirchen, Germany, Ratioparts is a leading European distributor of aftermarket replacement parts for outdoor power equipment and forestry applications.
This fifth add-on furthers Arrowhead's leading global position as a provider of non-discretionary, mission-critical aftermarket replacement parts for a wide variety of off-highway markets, including power sports, outdoor power equipment and forestry, agricultural, and industrial applications.
"We're excited to add Ratioparts to Arrowhead's growing portfolio of products and markets," said Riverside Managing Partner Suzy Kriscunas. "Ratioparts is a world-class company that has earned a loyal following from its customers."
Riverside continues to seek acquisition opportunities for Arrowhead as it builds on its history of investing in more than 210 companies in its Specialty Manufacturing and Distribution industry specialization.
Riverside Partner Brad Roberts is pleased to expand Arrowhead's geographic footprint.
"With more than 10,000 customers and a leading position in Europe, Ratioparts provides increased scale and substantial growth opportunities in our targeted markets. This strategic combination will enable both Ratioparts and Arrowhead to leverage cross-selling opportunities and better meet customers' needs."
Working with Kriscunas and Roberts on the deal for Riverside were Senior Associate Laura Swearingen, Associate Alex Huron, and Operating Partner Steve Stubitz. Anne Hayes helped secure financing and Regional Director of Origination Cheryl Strom sourced the deal for Riverside.
The Riverside Company
The Riverside Company is a global private equity firm focused on making control and non-control investments in growing businesses valued at up to $400 million. Since its founding in 1988, Riverside has invested in more than 540 transactions. The firm's international portfolio includes more than 80 companies.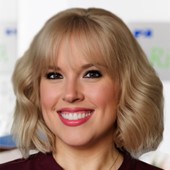 Holly Mueller
Consultant, Global Marketing and Communications
Cleveland
+1 216 535 2236