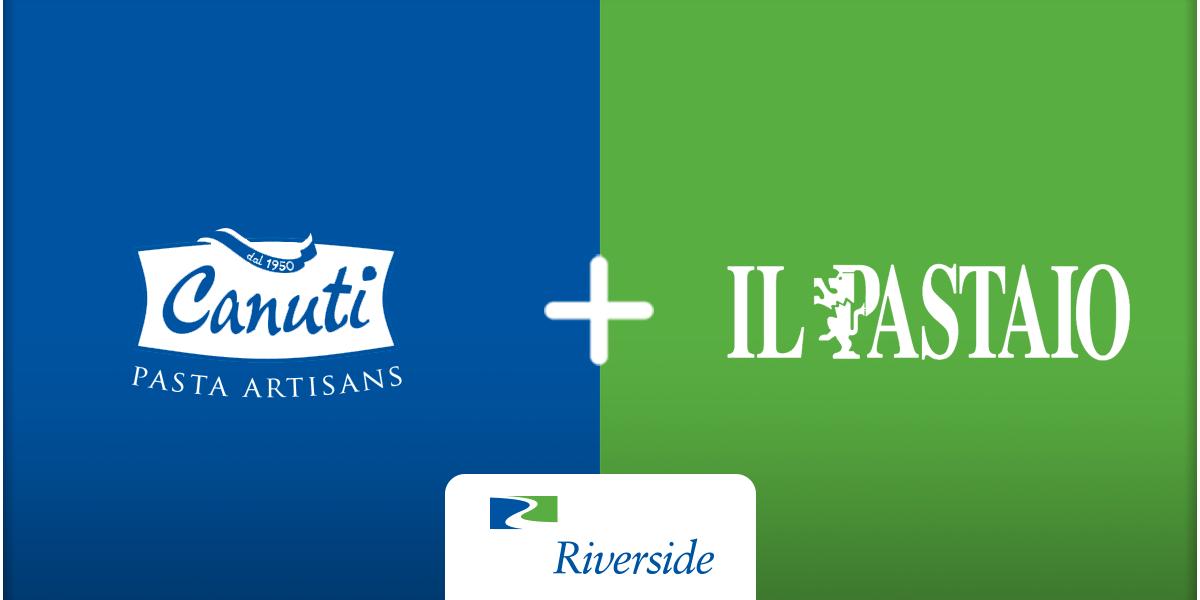 Riverside Cooks Up Italian Pasta Investment
The Riverside Company, a global private investor focused on the smaller end of the middle market, has acquired Canuti Tradizione Italiana S.r.l. (Canuti), a family-owned producer of frozen pasta serving the food service channel. The acquisition is an add-on to Riverside's prior acquisition of Il Pastaio di Brescia (Il Pastaio) earlier this year.
Founded in Rimini in 1950, Canuti produces and sells frozen filled pasta and non-filled pasta. The company was acquired in 2015 by the Toffano Pagnan family, who also have interests in the real estate and touristic sectors, and who built Canuti from a small pasta factory into a leading producer for haute cuisine with a product range of more than 150 pasta dishes. Canuti has a well-diversified customer base, mainly distributing its products through the food service channel, and has expanded in recent years, now selling 45% of its products internationally in 35 countries.
Karsten Langer, Managing Partner of Riverside Europe, commented: "Canuti is the perfect addition to Il Pastaio, and will help drive further expansion and capitalize on the global popularity of the trend for 'Made in Italy' cooking experiences and quality food ingredients."
Founded in 1983, Il Pastaio di Brescia is a global market leader in the fresh and ambient potato-based gnocchi category, selling its products in more than 35 countries worldwide mainly for the retail channel. It is one of the pioneers of fresh pasta success outside of Italy and in recent years has enjoyed strong organic growth due to the high quality of its products, efficient production methods and a focus on international expansion.
Riverside invested in Il Pastaio earlier this year, with a plan to further internationalize the company, increase production capacity, implement operational improvements to support future growth, grow through selected add-ons and execute a proactive ESG strategy.
Marcello and Andrea Toffano commented: "We are pleased to have found an investor like Riverside, who will be able to carry on the mission of providing chefs from all over the world with professional solutions to create excellent pasta dishes. Canuti pasta is currently exported to 35 countries, and we are convinced that Riverside can greatly contribute to increasing this internationalization process."
Rafael Alvarez-Novoa, Partner of Riverside Europe who leads the firm's Southern Europe and Consumer teams, commented: "We are delighted to have completed the add-on of Canuti. In addition to helping Il Pastaio expand into the frozen pasta segment and food service channel, we expect the combination of these two businesses will allow us to leverage supplier networks to deliver synergies, take advantage of production optimization across facilities and act as a strong platform for further consolidation of the market."
Il Pastaio's founding families Maestri and Zampedri's, and re-investors in the project, commented: "We are enthusiastic to be a part of this new project for the benefit of the company. The experience we have gained in the field over the years coupled with Riverside's network and firepower, will certainly spark the fresh pasta culture around the world and lift the bar in terms of quality standard expectations. This solid partnership is only the first step of a project of growth, development and mutual sharing of the success factors for Il Pastaio, in which we firmly believe."
The acquisition of Canuti is another example of Riverside's expertise in and dedication to the investment in the food and beverage sector. Riverside has completed more than 10 investments in this area since 2009 and has a global team of professionals dedicated to growing these companies.
Working with Langer and Alvarez-Novoa on this transaction were Senior Operating Partner Fabio Pesiri, Senior Associate Laura Palacio-Aragon, Associate Mattia Gattesco and Analyst Alessandro Bugattelli. Tomasz Glowacki acted as originator of the transaction.
Riverside worked with Allen & Overy and PWC as legal advisor, PWC for financial, tax, labor, ESG and commercial diligence and Alvarez & Marsal for operational diligence. Studio MBA acted as M&A advisor for the firm.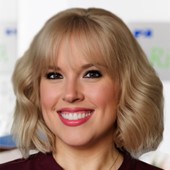 Holly Mueller
Consultant, Global Marketing and Communications
Cleveland
+1 216 535 2236