Cream Rises to the Top With Latest Riverside Transaction
Firm Signs Deal to Sell Gelato Ingredients Maker MEC3

The Riverside Company has signed an agreement to sell MEC3, a San Clemente, Italy-based developer, manufacturer and marketer of ingredients and formulas for gelato and pastries. The deal is expected to close in the coming months.
Riverside invested in MEC3 in 2014. The firm helped MEC3 expand by helping the company boost sales and marketing, developing an international expansion strategy – particularly in the U.S., Brazilian, Middle Eastern and Asian markets, accelerating new product development and investing in a first-class executive team.
"It's been very rewarding to work with MEC3 and its strong management team," said Riverside Partner Karsten Langer. "With our international presence and highly strategic operating team, Riverside was able to help MEC3 add new product lines and rapidly expand internationally while maintaining its leading position in Italy."
MEC3 exports to more than 130 countries around the world and offers more than 820 different products. In addition to its headquarters, the company has nine subsidiaries on four continents.
Working with Langer on the investment for Riverside were Operating Partner Fabio Pesiri, Principal Rafael Alvarez-Novoa and Vice President Damien Gaudin.
Rothschild, Allen & Overy, Alix Partners and PWC advised Riverside on the transaction.
The Riverside Company
The Riverside Company is a global private equity firm focused on making control and non-control investments in growing businesses valued at up to $400 million. Since its founding in 1988, Riverside has invested in more than 440 transactions. The firm's international portfolio includes more than 80 companies.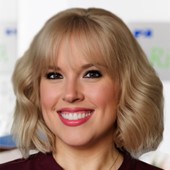 Holly Mueller
Consultant, Global Marketing and Communications
Cleveland
+1 216 535 2236