Commitment to Responsible Investing
Riverside strives to create long-term value while considering how its activities affect all of its stakeholders. Riverside's stakeholders include its limited partners, employees, portfolio company employees and other vendors and business partners, as well as the neighborhoods, citizen associations and community development groups where Riverside and its portfolio companies operate or that are otherwise affected by Riverside's work. Riverside believes that environmental, social and governance ("ESG") standards can improve the value of its portfolio companies, thereby benefitting all of its stakeholders.
Riverside has an ESG Committee staffed by senior leaders in the Firm and chaired by its Chief Sustainability Officer. While Riverside fund managers are ultimately responsible for determining the ESG strategy of each of their products, the ESG Committee coordinates efforts for the Firm's ESG practices, policies and processes, as well as the sharing of best practices and responsible investment guidelines. The guidelines are the framework to foster ESG practices across Riverside's buyout strategies, but also serve as advice for managers of  Riverside's non-control products.
Environmental, Social, Governance and Values

Riverside believes it has the duty to behave responsibly to the environment, mitigate the impact of climate change and believes that mitigating climate change offers potential economic opportunities.
Riverside supports and respects the protection of internationally proclaimed human rights.
Diversity, equity and inclusion ("DEI") is a priority and Riverside has a formal strategy to improve it, including working with DEI organizations such as Level20. Riverside believes that diverse teams achieve better results, attract and retain high-quality talent.
Riverside is a proud founding partner of Ownership Works, a nonprofit organization that works to provide portfolio company employees with the opportunity to build wealth through shared ownership. Riverside is gradually implementing shared ownership programs in certain strategies and portfolio companies.
Riverside believes that good governance is foundational for any successful business. A strong governance structure has clearly defined roles and responsibilities backed by a set of business values that build a culture of transparency and accountability.
In addition to ESG, Riverside follows a principles-based value system and approach. Its core tenet is to treat others in the same way we would want to be treated. Honesty, integrity and high ethical standards are crucial to everything Riverside does.
Riverside believes that responsible investing guided by a set of core values benefits all of our stakeholders, and makes the Firm a more attractive partner and a more rewarding place to work.
Riverside became a signatory of the UN PRI in 2022.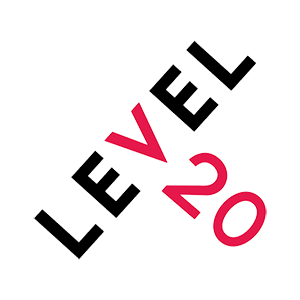 We are delighted to be a Sponsor of Level 20, the not-for-profit organisation established to inspire women to join and succeed in the private equity industry.

Our firm supports Level 20's mission to encourage greater female representation across the private equity industry with the goal of having 20% of senior positions in the industry held by women and with a particular focus on increasing the number of women in investment roles.

We support Level 20's five key initiatives to achieve this mission: mentoring and development; networking and events; outreach; advocacy; and research. We encourage our employees irrespective of gender to be active members of Level 20 by contributing to Level 20-led research, discussion groups and outreach events and participating in the annual mentoring programme. Our firm's engagement with these activities is led by our internal Level 20 Ambassador.
AMCHAM
American Trade
Chamber in Belgium
ACG
Association for
Corporate Growth
AVCAL
Australian Private Equity & Venture Capital Association Limited
BVA
Belgian Venture
Capital Association
BAI
Bundesverband
Alternative Investments 
Invest Europe
European Private Equity
Association, Brussels
LPEA
Luxembourg Private
Equity Association
NVP
Dutch Private
Equity Association
SpainCap
Spanish Private
Equity Association
SVCA
Swedish Private
Equity Association 
Corporate values only have heft when they're more than empty rhetoric or lofty goals. We strive to live by ours every day.