Riverside Adds A Plus To Spectrio Platform
MOHPlus Marks Second Add-on to Marketing Platform
The Riverside Company portfolio company has completed the acquisition of Message On Hold Plus (MOHPlus). Based in Greensboro, North Carolina, MOHPlus is a provider of on-hold marketing messaging and related services. Spectrio is a provider of on-hold messaging and digital signage managed services.
MOHPlus provides on-hold messaging for almost 1,500 locations. Its additional services include business music, auto attendant prompts and greetings. The company primarily serves healthcare customers such as hospitals and physicians, but also has building supply, insurance, financial, and hospitality clients.
"MOHPlus boasts a solid customer base in North Carolina with outstanding industry expertise," said Riverside Principal Peter Tsang. "MOHPlus customers can look forward to continued excellent service in addition to new capabilities from Spectrio."
This is Riverside's second add-on to Spectrio since it invested in the Oldsmar, Florida-based company in 2014. Riverside plans to continue working with Spectrio to further expand the company through organic growth and additional add-ons.
"This is the second growth acquisition we've completed with Riverside as a partner," said Spectrio CEO Aaron Kleinhandler. "The addition of MOHPlus makes us a bigger and better company, and we are excited about continuing to deliver exceptional customer service."
Working with Tsang on the transactions for Riverside were Partner Chris Jones, Senior Associate Max Moehlmann, Associate Linda Xu and Operating Partner George Benson.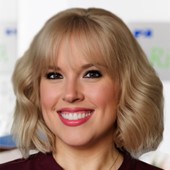 Holly Mueller
Consultant, Global Marketing and Communications
Cleveland
+1 216 535 2236