Riverside Adds Senior Advisor to Augment TIC Industry Expertise
Pedro Guimaraes brings more than 30 years of experience

The Riverside Company has added Pedro Guimaraes as a Senior Advisor to continue building its track record in investing in Testing, Inspection, and Certification (TIC) companies.
Riverside has extensive TIC experience, with prior and current platform holdings including EM Test, Alchemy Systems, SAFEbuilt, Health & Safety Institute, Entrix (now part of Cardno), Wildlife International (now EAG Laboratories) and Clayton Group Services (now part of Bureau Veritas).
Guimaraes held an array of positions at Bureau Veritas, most recently as CEO of its North American Operating Group for about 10 years. During more than three decades with Bureau Veritas, he held nine executive positions and led large multicultural and multinational teams across North America, Latin America, Europe, and the Asia-Pacific region.
"Pedro brings vast hands-on TIC experience across a variety of industries and geographies, and a proven ability to get results," said Riverside Managing Partner Suzy Kriscunas. "We're excited to benefit from his executive talents and his strategic and tactical capabilities."
Riverside is enthusiastic about the TIC market, as services are often driven by regulatory compliance and mission-critical requirements, regardless of economic conditions. Guimaraes will work alongside the Riverside team to help source and grow TIC companies to support Riverside's investment goals.
"We have a strong interest in the TIC market and a clear investment thesis. Pedro's background and expertise will allow us to continue building on these plans," said Riverside Partner Peter Tsang. "Pedro's extensive experience will help us effectively identify opportunities and augment their growth."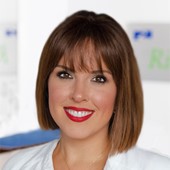 Holly Mueller
Consultant, Global Marketing and Communications
Cleveland
+1 216 535 2236