Riverside Aims For Hire Growth at German Recruiting Technology Company
Firm Invests in Recruiting Software Specialist GermanPersonnel

The Riverside Company has invested in Munich-based e-recruiting technology company GermanPersonnel, a leading SaaS vendor for data-driven programmatic recruitment solutions focused on enterprise as well as medium-sized customers with high volume recruiting needs. Its software automatizes the entire e-recruitment process while optimizing the most important aspects in e-recruiting, i.e. reach, candidate quality and time-to-hire, ultimately increasing ROI.
"GermanPersonnel provides an exceptionally valuable product, helping customers fill vacancies with the right talents quickly, which is an acute challenge in today's environment," said Riverside Partner Michael Weber. "Its compelling results are proven in its remarkably high customer satisfaction and superior retention. We are excited about this opportunity and will help GermanPersonnel accelerate its growth further."
Riverside's expertise in software and information technology, where it has invested in more than 85 companies, should benefit GermanPersonnel as it continues growing.
Marco Kainhuber, co-founder and CEO of GermanPersonnel, is excited about partnering with Riverside.
"With Riverside we found the perfect partner to bring GermanPersonnel to the next level. Their sector expertise and network, as well as experience in growing little leaders will help us continue our strong growth at an accelerated pace," said Kainhuber.
To help GermanPersonnel continue expanding, Riverside will bolster the team and bring in seasoned industry experts, invest in technology, and invest to grow the sales team and further enhance its processes.
Working with Weber on the transaction for Riverside were Principal Matthias Fink and Associate Florian Halama. Ivica Turza, responsible for deal origination in the DACH region, sourced the deal for Riverside.
Lupp+Partner, EY and EY-Parthenon advised Riverside on the transaction.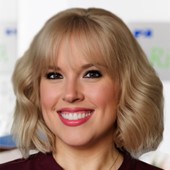 Holly Mueller
Consultant, Global Marketing and Communications
Cleveland
+1 216 535 2236