Riverside And Mintra Add A Crew Member
Norwegian HR Software Company OCS HR Joins Mintra

The Riverside Company has added OCS HR AS (OCS) to its Mintra Trainingportal AS (Mintra) platform. OCS provides HR, crew scheduling and payroll software for the maritime and oil & gas industries, which greatly complements Mintra's existing offering of HSE compliance training products through its proprietary e-learning platform.
OCS's software suite allows customers to efficiently automate complex HR processes (e.g. payroll for multiple tax jurisdictions, competence management and training, crew rotation planning), to save time and cost. The new group will be ideally positioned to serve two highly regulated and complex industries.
"The combination of Mintra and OCS will create an integrated market leader that is able to offer a comprehensive HR management solution," said Riverside Partner Thomas Blomqvist. "This also opens the maritime industry to Mintra's e-learning and training solutions."
The addition of OCS will also help Mintra's international expansion, as OCS has a global client base and a newly established Singapore location. The company has revamped its website (www.mintragroup.com) following the transaction. Having completed more than 410 transactions worldwide, Riverside has experienced teams of professionals across the globe ready to help internationalize its portfolio companies.
"We're excited about combining these two companies, and the strong value proposition that we will be able to offer our customers. Mintra and OCS have many logical touching points and already have a strong cooperation, which we will continue to build on in order to offer our customers the most cost-efficient HR and training solutions," said Mintra CEO Scott Kerr.
Riverside continues to explore add-on opportunities for Mintra that can expand its geographic reach, capabilities and client base. Riverside has to date completed more than 50 and 60 deals in its Education & Training and Software & IT industry specializations, respectively.
Working with Blomqvist on the transaction for Riverside were Vice President Jeroen Lenssen, Vice President Martin Gustavsson, Senior Associate Jonathan Roos and Research Analyst Ali Al Alaf. Head of European Origination Lars Eriksson sourced the opportunity for Riverside.
BA-HR (legal), EY (financial and tax) and Arkwright (commercial) advised on the transaction. Nordea provided financing for the transaction.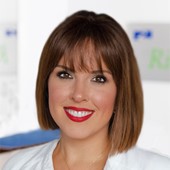 Holly Mueller
Consultant, Global Marketing and Communications
Cleveland
+1 216 535 2236