Riverside Boxes Up Latest Acquisition
Firm Adds Be Green Packaging to Portfolio
The Riverside Company is excited to announce the acquisition of Be Green Packaging of Santa Barbara, California. Be Green Packaging designs and manufactures Cradle to Cradle™ certified, environmentally friendly products and packaging for the consumer packaged goods and foodservice industries. Be Green Packaging's molded fiber products are tree-free, compostable, and recyclable.
Be Green Packaging has grown significantly since its 2007 founding, thanks to increasing demand for sustainable packaging from consumers, retailers, restaurants and manufacturers. Be Green Packaging creates everything from simple plates to complex packaging for consumer electronics.
"Sustainability is no longer a luxury," said Riverside Managing Partner Loren Schlachet. "Customers and retailers are demanding or requiring green materials, and Be Green Packaging has a proven track record of meeting that growing demand."
Using proprietary designs and processes and materials like bamboo, bulrush, wheat straw, sugarcane and rice husk that regenerates in a year or less, Be Green Packaging can meet the most demanding specs for any type of box or package.
"This is a high-growth industry, and Be Green Packaging has the tools and dynamic capabilities to enjoy the long-term trend toward sustainable packaging," said Riverside Partner Joe Lee. "The company already serves a variety of blue-chip customers in numerous verticals, and has shown an ability to innovate while providing savings for its customers."
Riverside plans to help Be Green Packaging's co-founders, Ron Blitzer and Robert Richman, accelerate growth by investing heavily in U.S. manufacturing, improving sales and marketing and continuing to invest in research and development.
Working with Schlachet and Lee on the transaction for Riverside were Assistant Vice President Steve Rice, Associate Elaine Ho, Operating Partner Bob Schmitz, Operating Partner and Managing Director of Asia Brian Bunker, and Operating Executive Finance Kim Katzenberger. Regional Director of Origination Jeremy Holland originated the deal for Riverside.
Medley Capital provided the financing and Jones Day advised Riverside on the investment.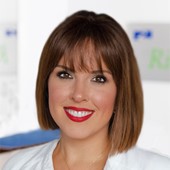 Holly Mueller
Consultant, Global Marketing and Communications
Cleveland
+1 216 535 2236