Riverside Brushes Up On Acquisitions, Adds To Dwyer Group
Five Star Painting Joins Franchising Group
The Riverside Company has completed the add-on of Five Star Painting (Five Star) for its platform, The Dwyer Group (Dwyer). Five Star is a franchisor of interior and exterior painting services for residential and light commercial customers in North America, while Dwyer is a holding company for seven other trade service franchise brands that together include more than 1,600 franchisees in seven countries.
Based in Spanish Fork, Utah, Five Star has 77 franchisees across the U.S. and Canada. Five Star offers franchisees the opportunity to run their own business under a trusted brand. Five Star provides exclusive territories, robust marketing and strong lead generation to support franchisees.
End customers choose Five Star to receive a consistently high quality product and competitively priced service. Five Star has come to represent painting jobs that are completed on time with maximum cleanliness and professionalism while staying on budget.
"Five Star has grown quickly in the last five years thanks to its ideal blend of outstanding service and great value," said Riverside Partner Sarah Roth. "We anticipate this growth accelerating under the proven leadership of Dwyer in the franchising industry."
Five Star will be bolstered by Dwyer's strong franchisee support services and franchise development capabilities. The combination should help Five Star reach more customers and expand beyond its current 30 states. Five Star franchisees and customers will also benefit from cross-selling opportunities with several of Dwyer's other residential franchising concepts.
Riverside has had several transactions recently in its Franchising Industry Specialization. Industry Sector Head and Origination Principal Jeremy Holland leads the specialization, supported by franchising industry veteran and Senior Advisor Steve Siegel.
Working with Roth on the transaction for Riverside were Senior Associate Jason Fulton, Senior Associate Alex Treece, Associate Chase Eckert and Operating Partner Tom Anderson. Partner Anne Hayes worked on financing the transaction for the firm.
Madison Capital, GE Capital, NXT Capital and Ares Capital provided financing for the transaction. Jones Day, KPMG, Fisher Zucker and Cassels Brock advised Riverside on the investment.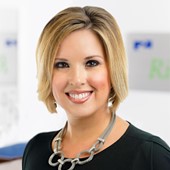 Holly Mueller
Consultant, Global Marketing and Communications
Cleveland
+1 216 535 2236