Riverside Carries Out Partnership with LILLEbaby
Provider of baby carriers and related products receives growth investment

The Riverside Company has announced its partnership with LILLEbaby, a leading juvenile and lifestyle brand. LILLEbaby, based in Boulder, Colorado, provides baby carriers that comfortably support the bond between parent and child. LILLEbaby is supported by a close community of parents that are excited about the company's strong focus on innovation with products that have patented features to enhance safety and comfort.
LILLEbaby is led by its founder and mother-of-two, Lisbeth Lehan. When caring for her own children, Lehan needed a more comfortable and functional baby carrier than what was available on the market, which led her to develop what has now become a leading baby carrier in the industry.
"We are excited to partner with The Riverside Company to continue our passion for spreading the love of babywearing," said Lehan. "Our dream is to elevate the global community of babywearing and share their bonding experiences. The Riverside Company understands our vision and is excited to help make it a reality."
With a passion for innovative Scandinavian Design, LILLEbaby implements key design principles that are focused on providing better options for parents which include multiple-in-one functionality, ergonomic design and grow-with-your-child concepts.
"LILLEbaby makes an exceptional set of products that are known to be the most functional and versatile on the market," said Riverside Managing Partner Loren Schlachet. "Their rapidly growing following comes from the trust that parents have in the products and the support provided by the company. We are eager to help them reach out to even more parents around the world."
Riverside Partner Alan Peyrat said Riverside is excited about the investment.
"The one-of-a-kind babywearing community that is supporting LILLEbaby makes this partnership very special for us to be part of," said Peyrat. "We see great potential for the brand and look forward to working closely with the passionate LILLEbaby team to continue providing parents with innovative, trusted solutions."
Working with Schlachet and Peyrat for Riverside were Assistant Vice President Jason Thorn, Associate Blake Tokheim, Operating Partner Tim Spring and Principal Dan Haynes. Origination Managing Partner Jeremy Holland sourced the deal for Riverside.
A number of parties assisted LILLEbaby and The Riverside Company in establishing this partnership including Integris Partners (advisor to LILLEbaby), Tree Line Capital Partners (debt financing), Jones Day (legal counsel) and Deloitte (accounting services).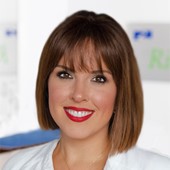 Holly Mueller
Consultant, Global Marketing and Communications
Cleveland
+1 216 535 2236