Riverside Closes Latest Micro-Cap Fund
Newest Fund Exceeds Target By 30%

The Riverside Company has completed fundraising for Riverside Micro-Cap Fund IV (RMCF IV). The international investment firm's latest buyout fund closed at its hard cap with $650 million in capital commitments.
RMCF IV invests in fast-growing North American companies with generally up to $7 million of EBITDA.
RMCF Fund Manager Loren Schlachet said his team uses a time-tested approach.
"We work hard to harness the potential in companies by improving their systems, processes and leadership, with the goal of significant growth during the investment period," said Schlachet.
The RMCF team has invested in over 50 platforms since 2005, and exited over 20 platforms.(1)
"We're extremely pleased to have earned the trust of so many sophisticated investors," said Riverside Co-CEO Stewart Kohl. "RMCF's focus on smaller, faster-growing middle market companies provides ample opportunity for growth."
RMCF IV exceeded its target of $500 million, a significant increase from RMCF III, which closed at $350 million.
"The RMCF model has been exceedingly successful. In fact, it has helped refine how Riverside approaches all of its investing," said Riverside Co-CEO Béla Szigethy. "We love helping companies become bigger and better by applying our extensive global resources and deep experience to the unique challenges facing smaller enterprises."
RMCF IV attracted a number of leading institutions, including:
Makena Capital
Clients of Partners Capital Investment Group
State of Michigan Retirement System
Clients of Willis Towers Watson
"We are proud to be working with many new investors as well as many returning ones," said Erick Bronner, Global Head of Fundraising and Investor Relations. "We look forward to a successful partnership with them."
Note: (1) Includes investments led and managed by the RMCF team funded by RMCF, Riverside Capital Appreciation Funds and Riverside-controlled third-party co-investment vehicles.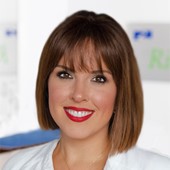 Holly Mueller
Consultant, Global Marketing and Communications
Cleveland
+1 216 535 2236