Riverside Completes Two Add-Ons to Paradigm Tax Group
Paradigm Continues Growth With Addition of AVS and Hart
The Riverside Company has expanded its Paradigm Tax Group (Paradigm) platform with two acquisitions in key markets. Acquired by Riverside in the fall of 2013, Paradigm provides property tax consulting services for commercial property owners and has more than 30 offices across the U.S. The additions solidify the company's presence in important markets while deepening its customer base. Paradigm's new acquisitions are:
AVS Tax, Inc., a Phoenix-based provider of property tax management services.
Hart Property Consultants, a St. Cloud, Minnesota-based provider of real estate tax appeal services.
"Acquisitions are a key element in our aggressive growth plan for Paradigm Tax Group," said Riverside Partner Matt Dailey. "AVS and Hart are two excellent companies that give Paradigm a number of blue-chip customers and further its already solid national coverage. We look forward to continued organic growth and completing more add-ons."
Like Paradigm, AVS and Hart analyze their clients' property portfolios to capture tax-saving opportunities. Paradigm serves more than 5,000 clients across a diversified set of industries and geographies. Paradigm counts leading real estate investment trusts (REITs) and multinational corporations among its customers.
Meg Donigan, Paradigm's EVP of Corporate Development, led discussions on behalf of the company. Working with Dailey on the transaction for Riverside were Vice President Steve Burns, Senior Associate Brad Roberts, and Associate Bernardo Villar.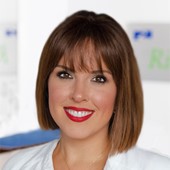 Holly Mueller
Consultant, Global Marketing and Communications
Cleveland
+1 216 535 2236