Riverside Deal Hits the Bullseye
Firm Signs Agreement to Sell Simcro Limited

The Riverside Company has agreed to sell its Simcro Limited (Simcro) platform to Sulzer. The transaction is subject to New Zealand foreign investor approvals and is expected to be completed in the third quarter.
Riverside invested in Hamilton, New Zealand-based Simcro in 2013. Simcro is the market leader for pharmaceutical delivery devices for livestock and companion animals.
The company serves a range of global pharmaceutical customers, which use Simcro's devices to allow end users to easily and accurately administer vaccines and other medications. The company's products include applicators, injectors, drenchers, specialized packaging and related items.
Riverside completed the add-on of ISL Animal Health and the NJ Phillips Pty Ltd in 2015. The additions added scale and capabilities to Simcro, helping to accelerate its strong organic growth. During Riverside's hold period, Simcro's overall sales increased 170% and its earnings increased 222%.
"Simcro has been an excellent growth partner," said Riverside Partner Steven Spiteri. "Their innovative products help protect the health of animals across the globe, and their team led remarkable growth throughout our investment."
Simcro's approach is comprehensive. The company designs, prototypes, field tests, produces and markets each of its dozens of products, working with pharmaceutical companies to package the devices and drugs together.
Simcro will join Sulzer's Applicator Systems division and its management team will remain with the company.
"Riverside has supported our growth with talent and investments every step of the way," said Simcro CEO Roger Wakelin. "Their support helped us open and expand our offices in China, the U.S., UK and Brazil, and the sourcing and integration of our add-ons boosted us further. It's been a very fruitful partnership."
Working with Spiteri on the transaction for Riverside were Managing Partner Simon Feiglin and Senior Associate Kevin Xu.
Riverside received corporate and strategic advice from First NZ Capital, legal advice from Russell McVeagh and financial and tax advice from KPMG.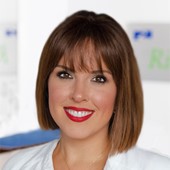 Holly Mueller
Consultant, Global Marketing and Communications
Cleveland
+1 216 535 2236