Riverside Doesn't Let Grass Grow Under Its Feet, Adds to Dwyer Group
Countrywide Grounds Maintenance Joins Service Franchise Platform

The Riverside Company has added Countrywide Grounds Maintenance (Countrywide) to its Dwyer Group platform. Based in Manchester, Countrywide provides commercial groundskeeping services in the UK.
Countrywide has more than 50 franchisees and maintains thousands of sites for customers across the UK. Their services include mowing, landscaping, sports grounds maintenance and treating pavement in the winter.
This is the 10th add-on acquisition Riverside has completed for Dwyer Group, and the second in as many months. Dwyer now offers 16 service brand concepts.
"Countrywide is a proven success story that expands Dwyer's footprint and service offerings in the UK," said Riverside Managing Partner Suzy Kriscunas. "This opens new avenues with customers and prospects while delivering cross-selling opportunities for franchisees."
Dwyer continues to diversify its broad suite of service concepts, and remains an active acquirer.
"We have an exceptional platform in Dwyer, and we're eager to keep supporting Dwyer and its more than 2,700 franchises globally," said Riverside Vice President Jason Fulton.
Working with Kriscunas and Fulton on the transaction for Riverside were Partner Sarah Roth, Senior Associate Chase Eckert, Associate Ryan Collins, Associate Connor Ryan and Operating Partner Tom Anderson.
Jones Day provided legal counsel on the deal for Riverside. Madison Capital, GE Capital, NXT Capital, NewStar Financial, Midcap Financial and Ares Capital provided financing for the transaction.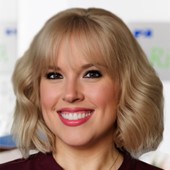 Holly Mueller
Consultant, Global Marketing and Communications
Cleveland
+1 216 535 2236