Riverside Franchise Investment Finds New Home
Firm sells The Dwyer Group, a global leader of franchise service-based brands

The Riverside Company has sold its investment in the Dwyer Group to Harvest Partners. Waco, Texas-based Dwyer is a holding company of 20 consumer brands, 17 of which are franchised service brands focused on residential and light commercial services.
Riverside has a history with Dwyer dating to 2003, when it first invested. Based on a strong cultural fit and great potential, Riverside again invested in Dwyer in 2014, spending the past three and half years rapidly expanding the company into one of the world's largest parent companies of premium trade-service brands.
A key to the success of Riverside's investment was its aggressive approach to strategic add-ons. The firm integrated 11 add-ons during its hold, helping expand Dwyer's franchise network to more than 3,200 franchisees operating in the United States and five European countries. Dwyer's EBITDA increased more than 125% during Riverside's hold.
"Working with a great management team, we really built a growth machine at Dwyer," said Riverside Managing Partner Suzy Kriscunas. "Today, it has a much larger addressable market and a clear path for continued success."
In addition to completing and integrating add-ons, Riverside worked to improve the company and position it to become the rapidly growing multinational entity it is today. These include refining the management team with key new hires such as a CFO and Chief Strategy & Marketing Officer, building a new corporate headquarters, developing a new IT system and launching the overarching Neighborly brand that unites all of Dwyer's brands.
"Creating the Neighborly brand was important because it unifies Dwyer's 20 premium service brands under one consumer facing umbrella brand," said Riverside Partner Meranee Phing. "And investing in and developing a data centric architecture system will help facilitate the cross-selling among these consumer brands. I've been fortunate to partner with Dwyer under both of Riverside's ownerships and look forward to seeing Dwyer's continued future success and growth."
Dwyer CEO Mike Bidwell said partnering with Riverside for a second time proved extremely fruitful.
"The incredible support of Riverside, the skill and resources of their team, and the successful addition of nearly a dozen brands to Dwyer Group during this second investment have dramatically shaped the trajectory of our growth to be a dominant leader in the service trades for helping people repair, maintain and enhance their properties," said Bidwell.
Dwyer Group Co-Chairwoman Dina Dwyer-Owens was on board for both of Riverside's investments.
"Riverside chose us twice, and we also chose Riverside twice," said Dwyer-Owens. "Our shared values and commitment to the same vision for Dwyer Group helped make each investment a resounding success."
Working with Riverside on the investment with Kriscunas and Phing were Operating Partner Tom Anderson, Vice President Jason Fulton, Senior Associate Chase Eckert and Associate Connor Ryan.
Harris Williams, William Blair and Jones Day advised Riverside on the transaction.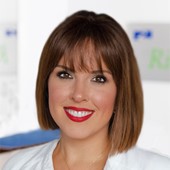 Holly Mueller
Consultant, Global Marketing and Communications
Cleveland
+1 216 535 2236