Riverside Gains Ground In Effort To Grow The Dwyer Group
Franchising Specialist Adds The Grounds Guys
The Riverside Company has completed the add-on of The Grounds Guys of Canada (The Grounds Guys) to its platform, The Dwyer Group (Dwyer). Founded in 1987, The Grounds Guys is a franchise offering comprehensive landscaping and grounds keeping services. Since 2010, Dwyer has been marketing The Grounds Guys in the U.S.
Dwyer is one of the world's largest franchising companies of trade service brands, with more than 2,100 franchisees. The addition extends The Dwyer Group's grounds care services offerings in North America. The Grounds Guys adds 40 franchise locations across Canada to Dwyer's 194 Grounds Guy locations across the United States. The company boasts a strong brand and a slate of blue chip customers. The Dwyer Group will maintain an office in Canada.
"Dwyer is very familiar with The Grounds Guys from its five years of working with them," said Riverside Partner Sarah Roth. "We're excited to bring this proven concept into the Dwyer family, and we look forward to continuing to build the company."
Dwyer plans to support continued growth at The Grounds Guys through its buying power, marketing expertise, training and other support services that help franchises thrive.
Working with Roth on the transaction for Riverside were Principal Meranee Phing, Senior Associate Jason Fulton, Senior Associate Alex Treece, Associate Chase Eckert and Operating Partner Tom Anderson. Partner Anne Hayes worked on financing the transaction for the firm.
Osler, Hoskin & Harcourt LLP acted as legal counsel on the transaction.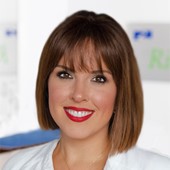 Holly Mueller
Consultant, Global Marketing and Communications
Cleveland
+1 216 535 2236