Riverside Gets Foot in the Door of Swiss Panel Maker
Riverside Adds Swiss Door Panel Manufacturer to RE Panels (EPCO)

RE Panels S.A., a portfolio holding of The Riverside Company and parent company of European Panel Company S.A. (EPCO), has completed the add-on of Swiss manufacturer TECSEDO.
EPCO and TECSEDO are both manufacturers of traditional and fingersafe sandwich panels for overhead doors. The addition of TECSEDO cements EPCO's leadership position in the European market.
TECSEDO has outpaced market growth thanks to winning new customers on the strength of its product line, excellent customer service and quick turnarounds.
"We have succeeded on the strength of our cutting-edge and technologically advanced manufacturing plant, which delivers high-quality products with short lead times," said TECSEDO Co-Founder and Managing Director Marco Tognelli.
TECSEDO sells in 29 countries throughout the world. In addition to providing access to new customers and markets, TECSEDO complements EPCO in terms of customer base, product lines, manufacturing capability and supplier relationships.
"TECSEDO offers premium products at an excellent price," said Riverside Partner Karsten Langer. "This addition brings key new markets to the EPCO group while increasing production capacity and optimizing sales for both companies. Customers should be delighted to have access to an even broader product range."
The addition of TECSEDO comes at an exciting time for EPCO, which just began production at EPCO Polska, its new factory in Poland. The group now has production facilities in Belgium, Poland and Switzerland to rapidly meet the needs of a broad array of customers.
"TECSEDO is proud of our Swiss-made quality and we look forward to working with EPCO to reach even more customers and enhance the capabilities of both companies," said TECSEDO Co-Founder and General Manager Michele Tognelli.
Riverside remains committed to supporting the continued growth of EPCO and TECSEDO as the group works to serve more customers with quality products.
Working with Langer on the deal for Riverside were Senior Operating Partner Fabio Pesiri, Principal Damien Gaudin and Associate Michele Volpe.
Financing for the transaction was provided by CBC Banque and Belfius. Allen & Overy, Advocatenkantoor Parmentier, WalderWyss, Deloitte and Munich Strategy Group advised Riverside on the investment. BDO AG advised sellers and the company.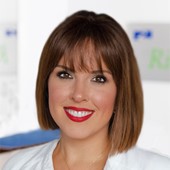 Holly Mueller
Consultant, Global Marketing and Communications
Cleveland
+1 216 535 2236