Riverside Grows Australian Workplace and Health Business
IPAR and WorkFocus Group Join Forces to Create the Work Health Group

A Riverside Company investment has combined the two leading Australian workplace rehabilitation and employment services providers.
Existing Riverside platform IPAR will join forces with WorkFocus Group and become Work Health Group, a formidable workplace rehabilitation and employment services provider.
"The two businesses bring together 750 health, employment and support professionals across 81 locations around Australia committed to optimising work and health opportunities for Australians," said Riverside Partner Nick Speer.
Riverside partners with privately owned, growing businesses, empowering companies to become bigger and better.
"This will offer enhanced innovation and service delivery for customers," Speer said. "We're delighted to bring together two like-minded, high quality businesses today."
Like IPAR, the WorkFocus Group has a great deal of growth potential that will be realised with investment in its service delivery, technology and people.

"We invest in companies with sound fundamentals that will flourish with extra investment behind their strategies," said Speer. "Riverside is an investor rather than a manager, so it is also extremely attractive to us that IPAR and the WorkFocus Group have the best leadership teams in the rehabilitation and employment services fields."
The existing brands of the new joint entity – WorkFocus Australia, IPAR, Kairros, atWork Australia and Cogent Thinking – will stay in place, managed by the same people who manage those businesses today.
"By managing the brands independently, each brand will maintain its uniqueness, its leaders, its service delivery model and its people," said Speer. "This is all about growth. Bringing the two businesses together means that customers and staff will benefit from working with a large business with broader capability and capacity."

The CEO of the Work Health Group will be current IPAR CEO David Sagar, while WorkFocus Group CEO Rob Gordon will take on the role of Director, Strategy and Growth.
Riverside Invests in WorkFocus
Riverside invested in IPAR in July of 2015, and has extensive healthcare experience, having completed 90 investments in the sector. Riverside has also invested in three platforms providing occupational therapy services.
Working with Speer on the deal for Riverside were Managing Partner Simon Feiglin, Principal Steven Spiteri and Associate Kevin Xu.
Westpac provided debt financing, Herbert Smith Freehills provided legal advice, Ernst & Young provided commercial advice, and KPMG and Deloitte provided accounting and tax advice.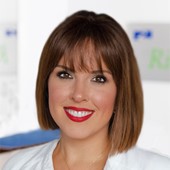 Holly Mueller
Consultant, Global Marketing and Communications
Cleveland
+1 216 535 2236