Riverside Heartened By Latest Exit
Firm Sells Medical Wire Company PWC
The Riverside Company has sold Precision Wire Components (PWC) to Creganna-Tactx Medical following a five-year investment period. Headquartered in Tualatin, Oregon and with additional operations in Heredia, Costa Rica, PWC is a leading outsourced manufacturer of complex wire components and assemblies serving the minimally invasive medical device industry.
PWC specializes in manufacturing medical wire and coiled components with exacting technical specifications and excels at working with fine-gauge wire, often with diameters smaller than a human hair. The company's products are applicable for use in finished medical devices across nearly every major therapeutic area and are particularly relevant in minimally invasive procedures because of their intricate designs and precise characteristics. PWC's unique ability to meet industry-leading technical specifications and quality requirements has made it the supplier of choice for blue chip customers.
Riverside worked closely with PWC management to enhance the company's operations and execute upon the growth strategy. During the hold period, PWC expanded its engineering organization, invested in automation and other production capabilities, and grew Costa Rican operations to support multinational customers establishing operations in the region. These investments, among others, enhanced the company's leadership position and further strengthened its deep customer relationships.
"PWC was an outstanding company that we worked with management to make even better," said Riverside Partner Steve Dyke. "Together, we were able to build on its strong foundation and loyal customer base by expanding and enhancing production capabilities and strengthening the company's engineering organization."
Working with Dyke on the transaction for Riverside were Vice President Ryan Richards and Vice President Drew Flanigan. Riverside Origination Principal Amy Margolis worked with the deal team to facilitate the sale of the business.
Jones Day and Piper Jaffray advised Riverside on the transaction, terms of which were not disclosed.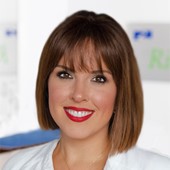 Holly Mueller
Consultant, Global Marketing and Communications
Cleveland
+1 216 535 2236