Riverside Invests in Champion Healthcare Technologies
Firm combines Champion and HemaTerra to create a leading medical specialty software company
The Riverside Company, a global private equity firm, has invested in Champion Healthcare Technologies (Champion), a SaaS provider that enables hospitals to manage surgical implants throughout their life cycle – from receipt, inventory storage and usage to post-surgical tracking and reporting. Champion is combining with HemaTerra Technologies (HemaTerra), a provider of SaaS-based solutions for independent and hospital-based blood collection centers and plasma collection centers. Riverside made an investment in HemaTerra earlier this year.
Champion's industry-leading solutions are used by many of the largest and most sophisticated health systems in the U.S. Through deep integration with vendors, system-wide visibility into implants and analytics, Champion's implant management software helps customers improve patient safety, reduce costs and maintain compliance. The combined company will serve over 500 hospitals and many of the leading independent blood and plasma collection centers in the U.S.
"Champion's robust set of software solutions and near-perfect customer retention rates speak for themselves," said Riverside Managing Partner Loren Schlachet. "We are thrilled to partner with the Champion team and help further expand their product development and customer support efforts."
Champion is another example of Riverside's commitment to investing in software and healthcare companies. To date, the firm has completed more than 150 investments in these areas and has a team of global experts dedicated to growing companies in these specializations.
"Our investment in Champion will help HemaTerra quickly expand more meaningfully into the hospital market," said Riverside Partner Joe Manning. "This combination will create an industry-leading, medical specialty software company helping to connect and coordinate multiple constituents in the supply chain, including blood banks, tissue banks, hospitals, manufacturers, donors and volunteers."
Working with Schlachet and Manning on the deal were Vice President Garrett Monda, Senior Associate Chris Shea, Associate Sara Mostatabi, Operating Partner Steve Pogorzelski, Finance Director Mark Pigott, Principal Dan Haynes and Associate Max Weber. Regional Director of Origination Polly Mack sourced the deal for Riverside.
About HemaTerra Technologies
HemaTerra provides industry-leading software that integrates to provide blood, plasma, and hospital organizations with a broad view of their supply chain for complete operations management. The suite of products assists customers with hospital order entry, donor recruitment, mobile drives, collections staffing, product QC, and equipment maintenance. Integration removes the barriers of information across departments so that customers can seamlessly run their entire operations.
About Champion Healthcare Technologies
Founded in 2005, Champion provides comprehensive implant management solutions to over 500 hospitals and health systems. Its broad portfolio enables organizations to effectively track and manage implants throughout their life cycle (i.e., receipt to explant) to improve patient safety, reduce costs, and minimize risk. Through deep integration with vendors, system-wide visibility into implants, and robust analytics, Champion empowers organizations to drive meaningful results.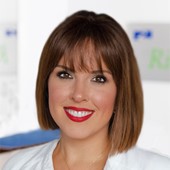 Holly Mueller
Consultant, Global Marketing and Communications
Cleveland
+1 216 535 2236