Riverside Invests in SaaS for Class
Firm Backs Student Lifecycle Management Company Destiny Solutions

The Riverside Company has invested in Destiny Solutions (Destiny), a provider of SaaS-based student lifecycle management software used by higher education institutions to manage continuing education and non-degree programs for "new traditional" students who do not fit the traditional definition of a young adult pursuing a full-time degree program.
Destiny's suite of software offers tremendous value to dozens of internationally known institutions. It helps increase enrollment and reduce administrative costs by providing operational and financial insight and delivering a superior experience for end-users. The combination of quality and efficacy has led to strong growth and incredible customer loyalty.
"Destiny Solutions serves a large and growing market across North America," said Riverside Managing Partner Loren Schlachet. "The market is demanding a way to efficiently manage this large and growing student population, and a market-leading solution like Destiny's has extensive growth avenues."
Destiny Founder and CEO Shaul Kuper is looking forward to partnering with Riverside.
"We are excited to bring on Riverside as a growth investor in Destiny," said Kuper. "Access to more capital from a long-term oriented investor like Riverside will enable us to continue building upon our market-leading product suite and expand our support and services teams as our customer base grows."
Riverside will work with Destiny to help it build on its excellent product suite by investing in additional product functionality, adding sales and marketing resources, developing new product modules and services, and expanding internationally.
"Destiny Solutions has an outstanding product that enables its higher education customers to operate more efficiently, serve and engage with their students better and grow more quickly," said Riverside Partner Joe Manning.
Building on its extensive experience in both its Education and Training and Software and IT specializations, Riverside will also pursue add-on acquisitions to expand the product suite and add new capabilities.
Working with Schlachet and Manning on the deal for Riverside were Principal Steve Rice, Associate David Jacob, Operating Partner Jonathan Temple and Finance Director Doug Guess. Managing Partner Jeremy Holland sourced the deal for Riverside and Principal Dan Haynes helped secure financing for the transaction.
Jones Day, Cassels Brock, Deloitte and West Monroe Partners advised Riverside on the deal. Saratoga Investment Corp provided funding for the transaction.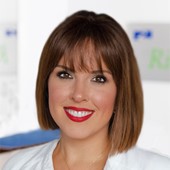 Holly Mueller
Consultant, Global Marketing and Communications
Cleveland
+1 216 535 2236