Riverside Kneads To Share Latest Investment News
Firm Makes Growth Equity Investment In Soothe, Inc.
The Riverside Company invested $10.6 million in capital in Soothe, Inc. to support the company's rapid growth. Soothe conveniently connects independent massage therapists looking for incremental lead flow to consumers seeking a safe and easy means to book an in-home massage with a licensed massage therapist. Consumers can book massages through a smartphone app or through a website.
Soothe's service addresses consumers growing demand for high quality on-demand services, as consumers receive a five-star, high-quality massage therapist at their door in as little as 90 minutes. The therapists benefit from incremental business and only the very best are accepted into the Soothe network.
"Soothe is popular because it offers a superior service experience for a superior value," said Riverside Managing Partner Loren Schlachet. "It is a brand that has earned trust, and delivers convenient and safe access to professional massages while providing a rate for therapists that is usually superior to what they command elsewhere. We expect it to continue its compelling growth trajectory."
Soothe has a large and loyal following in its home market of Los Angeles, and it is growing rapidly in 10 other markets, including Miami, Washington D.C., Chicago, Orange County, and Phoenix. As it expands into new markets, its technology will likely increase the popularity of at-home massages as consumers discover their convenience and value.
"We see many avenues of growth for Soothe," said Riverside Partner Brian Sauer. "From investing in technology and sales and marketing to providing resources that help the company expand to new markets, we anticipate helping them accelerate growth."
Working with Schlachet and Sauer on the transaction for Riverside were Operating Partner Dale Fuller, Vice President John McKernan, Senior Associate Elaine Ho, and Finance Director Mike Rath.
Jones Day, Littler, BDO, and West Monroe Partners advised Riverside on the transaction.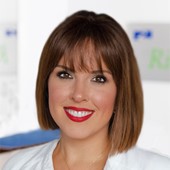 Holly Mueller
Consultant, Global Marketing and Communications
Cleveland
+1 216 535 2236