Riverside Locks Down First Irish Platform
Firm invests to create multinational security monitoring group

The Riverside Company is creating a world-class proactive video monitoring group. The new organization combines Ireland-based Netwatch and U.S.-based National Monitoring Center (NMC) to form Netwatch Group. The companies provide commercial and residential video surveillance for thousands of customers in Western Europe and North America. The Irish Prime Minister, Taoiseach Leo Varadkar, announced the creation of Netwatch Global deal this evening at a ceremony in Dublin.
Industry veteran Samir Samhouri has been appointed Chairman of Netwatch Group. Samhouri has shaped the strategy for the group, and is recognized as a thought leader in the industry. Combining the leading technologies of Netwatch and the reach and reputation of NMC will create the industry leader in the field of proactive video surveillance and monitoring.
As part of the initial transaction, Netwatch Group will also acquire UK-based Onwatch and U.S.-based CalAtlantic as add-ons. Both are remote monitoring services providers that deliver immediate scale and expand Netwatch Group's breadth of services to create a true end-to-end in-house offering.
"Netwatch Group is poised to become a global leader in the video surveillance industry," said Riverside Ireland and UK Partner Martin Scott. "We will initially work to expand in the core U.S. and Western European markets, then use the group's technology leadership in proactive remote video monitoring to grow into new geographies."
Netwatch Group will offer an end-to-end, integrated service offering complemented by a global footprint. Netwatch is on the cutting edge of proactive remote video monitoring, enjoying growing demand from customers seeking enhanced protection at lower operating costs. NMC is a best-in-class third-party monitoring company that monitors traditional alarm and legacy event-based video systems. It will benefit from Netwatch's innovative video monitoring solutions.
"Video surveillance is a growing industry, as technology improves and the service increasingly replaces costly physically present security guards," said Netwatch Group CEO David Walsh. "There is a large market opportunity as more customers adopt effective and proactive remote video monitoring."
Riverside has particular expertise in software and information technology, having invested in more than 85 companies in the specialization in its history.
Working with Scott on the transaction for Riverside were Principal Laura Dillon, Senior Associate Marc Baudry, Associate Desmond Collins and Analyst Nandor Hajdu.
Jones Day and Matheson provided legal advice for Riverside. Eagle Point Partners, Grant Thornton and KPMG provided due diligence support. Deloitte provided tax advice on the transaction. Bank of Ireland provided funding for the transaction.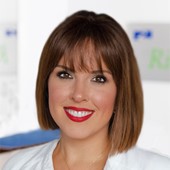 Holly Mueller
Consultant, Global Marketing and Communications
Cleveland
+1 216 535 2236