Riverside Mooved To Exit Animal Health Company
Firm Sells Simcro Limited

The Riverside Company has sold its Simcro Limited (Simcro) platform to Datamars SA. It is Riverside's first exit in New Zealand and seventh overall in the Asia-Pacific region.
Riverside invested in Hamilton, New Zealand-based Simcro in 2013. Simcro is the market leader for pharmaceutical delivery devices for the animal health industry. Global pharmaceutical customers use Simcro's applicators, injectors and other devices to help end users easily and accurately administer their vaccines and other medications.
Riverside helped Simcro grow considerably during the hold, with EBITDA roughly tripling on the back of strong investment in new product development and in the global sales and marketing team. Riverside's international reach and operating team resources helped Simcro establish new offices in the United States, Asia and Latin America to complement the existing footprint of the business in New Zealand, Australia and UK/Europe.
Riverside also helped Simcro acquire and then integrate the add-ons of ISL Animal Health and NJ Phillips, which delivered scale and an enhanced product portfolio to drive customer engagement and supply chain efficiencies.
"We've thoroughly enjoyed partnering with Simcro to help preserve animal health and to deliver exceptional products to our customers around the globe," said Riverside Partner Steven Spiteri. "The company has an outstanding management team and we shared in their vision of growing Simcro to be the clear global market leader for innovative and cost-effective drug administration solutions."
Executive Chairman Will Rouse was a significant shareholder in the investment and is delighted with the outcome.
"We were confident that Simcro had ample room to expand thanks to the quality of our people and our products and the remarkable track record Simcro had delivered to our clients," said Rouse. "In partnership with Riverside, Simcro was able to accelerate its growth expansion into new geographies and new animal segments, whilst maintaining the core quality and service standards that set us apart in the industry."
Simcro designs, prototypes, field tests, produces and markets each of its dozens of products, working with pharmaceutical companies to package the devices and drugs together. The end result is a product that is simple and reliable to use in the field.
"Riverside has supported our growth with talent and investments every step of the way," said Simcro CEO Roger Wakelin. "Their support helped us to confidently pursue a global expansion strategy and to seek out highly synergistic acquisitions that accelerated our development. It's been a very fruitful partnership and we look forward to further success in close collaboration within the Datamars group."
Working with Spiteri on the transaction for Riverside were Managing Partner Simon Feiglin and Senior Associate Kevin Xu.
Riverside received corporate and strategic advice from First NZ Capital, legal advice from Russell McVeagh and financial and tax advice from KPMG.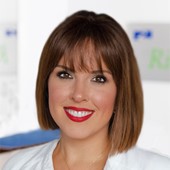 Holly Mueller
Consultant, Global Marketing and Communications
Cleveland
+1 216 535 2236