Riverside Ready To Ship Latest Exit
Firm Agrees To Exit Leading Cloud-based Transportation Management Platform Transporeon

The Riverside Company has signed an agreement to sell its shareholding in Transporeon Group (Transporeon) to TPG Capital. The transaction is subject to regulatory approval and expected to close in the third quarter of this year.
Transporeon is the leading cloud-based TMS platform providing its services around the world. With the largest network of its kind, it connects more than 1,000 shippers with more than 57,000 carriers globally. Transporeon's network offers various connectivity-focused applications for the different stages of freight execution. It provides shippers and carriers with meaningful cost savings, productivity gains, and service-level improvements by enabling them to communicate, collaborate, and transact efficiently.
Riverside invested in Transporeon in August 2011.
"We're delighted with how Transporeon has excelled during our ownership," said Riverside Partner, Michael Weber. "Riverside supported the founder-led company to grow through new product development, strengthening the management team and via international expansion. During Riverside's hold period, Transporeon became the market leading software platform for industrial logistics in Europe, and initiated market entry into the U.S. and Asia."
The add-on acquisition of Mercareon at the end of 2013 further strengthened Transporeon's product portfolio and positioned the company to continue its successful growth strategy.
"Riverside has been essential to our growth throughout the last five years while we have expanded into new geographies and enhanced our product offerings," said Marc Simon, co-founder of Transporeon. "We thank them for their partnership and look forward to building on this momentum with TPG."
Today Transporeon serves more than 100,000 platform users around the globe, ranging from mid-sized to blue chip companies, managed by a team of near 400 FTE.
Riverside has extensive experience in its Software Industry Specialization, having completed more than 60 investments in the sector.
Working with Weber on the transaction for Riverside were Vice President Matthias Fink and Senior Associate Simon Joha.
Jefferies, The Boston Consulting Group and EY acted as advisors to Riverside on the transaction. Allen & Overy provided legal support.
About TPG
TPG is a leading global private investment firm founded in 1992 with over $70 billion of assets under management and offices in Austin, Beijing, Dallas, Fort Worth, Hong Kong, Houston, Istanbul, London, Luxembourg, Melbourne, Moscow, Mumbai, New York, San Francisco, São Paulo, Singapore, and Tokyo. TPG's investment platforms are across a wide range of asset classes, including private equity, growth venture, real estate, credit, and public equity. TPG aims to build dynamic products and options for its investors while also instituting discipline and operational excellence across the investment strategy and performance of their portfolio. For more information, visit www.tpg.com.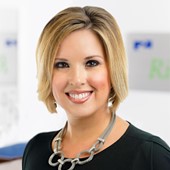 Holly Mueller
Consultant, Global Marketing and Communications
Cleveland
+1 216 535 2236