Riverside Research Pays Off With Greenphire Investment
Software Provider Helps Improve The Clinical Trials Payment Process
The Riverside Company has invested in Greenphire, a provider of software for clinical research payment processing management and analytics.
Based in King of Prussia, Pennsylvania, Greenphire provides SaaS payment processing and management technology solutions that enable sponsors, contract research organizations and research sites to improve patient and site payment processes, drive strategic value through analytics, improve patient retention and compliance, and reduce overall costs in the clinical trial payment process. Since 2008, Greenphire has collected over 500 clients and emerged as the clear leader in its space.
"We're thrilled to partner with Greenphire," said Riverside Managing Partner Loren Schlachet. "We will work with the company to expand its operational infrastructure, global client base and product offerings."
Greenphire has been a successful and dynamic company since it was founded.
"Greenphire has experienced exponential growth each year since its inception. The management team has worked hard to grow while scaling its operations to ensure continued quality. After an extensive search for an investment partner, Greenphire was excited to select The Riverside Company as its partner to ensure continued success into the future," said Greenphire CEO Samuel Whitaker.
Having completed more than 75 transactions in its Healthcare Specialization, Riverside has a proven team and strategy for enhancing Greenphire.
"Software and Healthcare are two of Riverside's most active specializations," said Riverside Principal Joe Manning. "This investment exemplifies Riverside's strategy of partnering with best-in-class companies with strong management teams."
Working with Schlachet and Manning on the transaction for Riverside were Associate Tony Trevino, Senior Advisor Keith Kerman and Finance Director Lynda Barr. Origination Partner Robert Landis and Senior Associate, Origination Grant Marcks sourced the opportunity for Riverside. Vice President Dan Haynes worked on financing the transaction for the firm.
Jones Day and Deloitte advised Riverside on the transaction and Ares Capital provided financing.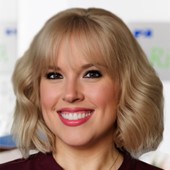 Holly Mueller
Consultant, Global Marketing and Communications
Cleveland
+1 216 535 2236