Riverside's Latest Investment Plows Across the Finish Line
The Riverside Company, a global private equity firm focused on the smaller end of the middle market, has invested in Clintar and TruNet, leading providers of commercial outdoor services.

Based in Ontario, the Clintar franchise system provides full-service snow management, landscaping and outdoor property services, serving commercial, industrial, government and institutional customers year-round. Clintar's franchise system is one of the largest in Canada, made up of more than 25 franchise operations and over 1,000 employees franchise-wide.

Based in Quebec, TruNet was founded in 2017 to expand Clintar's national coverage, providing the same commercial outdoor services through a network of more than 200 service providers across Canada. Through the combination of Clintar's franchise network and TruNet's network partner system, the combined company is a single point of contact for customers' snow management and landscaping needs across Canada.
 
"Clintar and TruNet's national footprint and strong reputation make the combined company a true leader in the commercial property services sector," said Riverside Managing Partner Loren Schlachet. "As we join Clintar and TruNet in this next phase of growth, we will seek to strengthen and further expand its strong presence across Canada and into the U.S."

Riverside's investment in Clintar is the most recent example of the firm's commitment to its Franchising specialization. Riverside has invested in a cadre of successful franchise companies, growing them through operating expertise and strategic add-ons. 

Clintar CEO Steve Sinodinos also added, "We've been serving thousands of customer since 1973, and we are thrilled to have completed this transaction with a global firm like Riverside to fuel our growth. We look forward to serving our customers locally in each of our franchise territories as well as our national accounts across Canada - and in the future, across North America."

"Clintar and TruNet's excellent service is evidenced by strong customer relationships at both the local and national level, with a multitude of high-profile customers including property management firms, government institutions and Fortune 500 companies," said Riverside Partner Brian Sauer. "We look forward to working with the talented Clintar and TruNet team to pursue organic and inorganic growth opportunities for the company."

Working with Schlachet and Sauer on the deal for Riverside were Principal Steve Rice, Assistant Vice President Joshua Smith, Analyst Sarah Jensen, Operating Partner Sean Lenahan and Finance Director Doug Guess.

Riverside was advised by Cassels and Jones Day.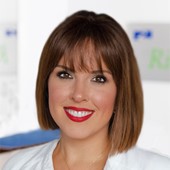 Holly Mueller
Consultant, Global Marketing and Communications
Cleveland
+1 216 535 2236