Riverside Secures Another Platform
Firm invests in Sensitive Data Security Provider Spirion

The Riverside Company has invested in Spirion (fka Identity Finder), a St. Petersburg, Fla.-based provider of IT security and data privacy software. The company serves a broad slate of sophisticated customers, many of which operate internationally.
Spirion has grown quickly thanks to its unique solution, which helps customers identify, classify, monitor and protect sensitive information stored throughout an IT ecosystem. Its software lets clients automatically remediate issues with sensitive data, such as deleting duplicative files, redacting information and applying permissions, among other actions.
"IT security is an ever-growing concern for any company," said Riverside Managing Partner Loren Schlachet. "A single event can cost untold millions and permanently damage a company's reputation, so an outstanding product like Spirion's is compelling. Spirion has a proven track record of protecting sensitive data, meeting compliance needs helping companies avoid costly fines and data loss – all while protecting their customers' information."
The IT security market is expected to grow at a double-digit clip, and new EU regulations will increase corporate accountability of data leaks, which should accelerate growth. Spirion boasts an outstanding management team that will remain in place and be supported by Riverside as they expand and improve the company.
"We look forward to working with Riverside, leveraging talent and investments that will enable us to pursue our continued growth strategy," said Spirion CEO AG Crum. "We will be able to accelerate the expansion of our product capabilities, increase staff to support our rapidly growing customer base, and substantially broaden our partnership opportunities with companies providing complementary product offerings."
Spirion's enterprise solution reduces sensitive data sprawl by 99.5%. It quickly and automatically classifies sensitive data, making it accurate and easy to deploy. Riverside intends to build on its deep software and IT experience, where it's completed more than 85 deals, to help Spirion grow through product development, expand internationally, significant sales team development and strategic add-ons.
"Spirion is an incredible company and offers a wonderful foundation for even more rapid growth," said Riverside Partner Alan Peyrat. "As cyberattacks and the financial and reputational damage they cause proliferate, great security and data privacy software will be a priority for just about everyone. We're confident that Spirion will serve this growing market well and be nimble enough to adapt ahead of threats."
Working with Schlachet and Peyrat on the deal for Riverside were Principal Brad Resnick, Associate Rahul Mohan, Operating Partner Johnathan Temple and Finance Director Mark Piggot. Founding Partner Robert Landis sourced the deal for Riverside and Principal Dan Haynes helped secure financing.
Jones Day and PWC advised Riverside on the deal. Freeport Financial and PNC Erieview provided funding for the transaction.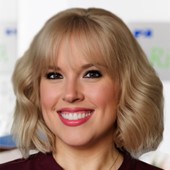 Holly Mueller
Consultant, Global Marketing and Communications
Cleveland
+1 216 535 2236