Riverside Senior Advisor Receives Honor
IFA Hall Of Fame Welcomes New Member
The Riverside Company's Senior Advisor for its Franchising specialization has been recognized by the International Franchise Association (IFA). Steve Siegel was inducted into the IFA Hall of Fame during the organization's recent annual convention.
Siegel has worked with Riverside for a number of years, serving as a Senior Advisor since 2011. Prior to formalizing his role, he had worked with Riverside on a number of franchising investments. Siegel has worked with most of Riverside's franchising investments as either an advisor, board member or both. This includes Dwyer Group, Retail Zoo, Adventures in Advertising and It's Just Lunch, among others.
"At Riverside we refer to Steve as a wizard because he makes magic happen. Steve has been a huge asset, showing us the ropes and helping us to appreciate the beauty of a properly structured franchise system with its growing, recurring royalties and inherent power to help franchisees realize their dreams," said Riverside Co-CEO Stewart Kohl. "We're thrilled that the IFA is honoring this most-worthy hall of famer."
Before coming to Riverside, Siegel built an impressive career in franchising. Most notably, he was a very successful Dunkin' Donuts franchisee, growing a startup into more than 30 stores while enhancing operations by improving production and distribution. That success led to Siegel becoming the first franchisee chairman of the IFA. In addition to that work, Siegel held executive roles at discount retailer Filene's Basement, and has worked as general counsel for a number of franchisors.
"Steve is Riverside's franchising guru," said Riverside Co-CEO Béla Szigethy. "Along with Origination Principal Jeremy Holland, Steve has enabled us to evaluate dozens of franchising opportunities, close on many of them and accelerate growth at those in our portfolio. And we're just getting started! We hope to do many more, with Steve guiding us."
Siegel's impressive professional background is just one reason he reached the Hall of Fame, which is the IFA's highest honor and recognizes members who exemplify the best of franchising while making significant contributions to the industry and community. Siegel was a formidable IFA Chairman, leading industry efforts to overcome regulatory and legislative challenges and successfully demonstrating the importance of franchising to the economy.
Additionally, Siegel has been a philanthropic force, donating to the IFA Educational Foundation, American Cancer Society, Bowdoin College, and other worthy causes.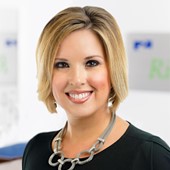 Holly Mueller
Consultant, Global Marketing and Communications
Cleveland
+1 216 535 2236