Riverside Takes Flight on Latest Exit
Firm Sells MNX Global Logistics, an Asset-Light Transportation and Logistics Provider

The Riverside Company has sold MNX Global Logistics (MNX) to Audax Private Equity. MNX is a leading provider of time-critical logistics services for sensitive, high value goods. The company offers a portfolio of expedited shipping, supply chain management and freight services across a comprehensive global network.
Riverside partnered with the company in 2012 to help the management team grow its high-touch transportation services platform. MNX's sales more than doubled during Riverside's hold with the help of Riverside's investment and operational teams.
The premium global provider of specialized, expedited transportation and logistics services captured more valuable business with multinational clients in the biopharmaceutical, life sciences, medical device, aviation and entertainment industries. These organizations rely on MNX's exceptional record of transporting critical items around the world.
"MNX had incredible potential when we first partnered with them," said Riverside Managing Partner Suzy Kriscunas. "Over the course of our hold, we enjoyed working closely with the management team to expand MNX's service offering and global footprint."
Riverside complemented existing growth by executing two add-on acquisitions in international markets. Singapore-based Aero Express Logistics enhanced MNX's offering for aerospace customers in the Asia-Pacific region while Melbourne-based Logical Freight Solutions furthered the company's specialized capabilities for global healthcare and life sciences customers.
"MNX has an exceptional reputation in the transportation services industry – and for good reason," said Riverside Partner Peter Tsang. "Its first-class transportation capabilities and high standard for customer service have ensured continued success. We will miss working with the management team and expect great things in the company's future."
Today, MNX serves more than 190 countries, including the Asia Pacific, South American and EMEA markets, with services that include dedicated hand-carries, next-flight-out, inventory management, fulfillment operations and 4PL services management.
"We had a clear plan for building MNX, and it is gratifying to see it come to fruition," said Riverside Principal Drew Flanigan. "It serves more customers even more effectively, and has a bright future."
MNX adds to Riverside's extensive experience in the Business Services sector, including more than 200 investments in the space.
Working with Kriscunas, Tsang and Flanigan on the transaction for Riverside were Operating Partner Steve Stubitz, Senior Associate Fei Ren and Associate Cord Walker.
BB&T Capital Markets and Jones Day advised Riverside on the transaction.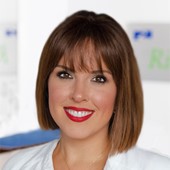 Holly Mueller
Consultant, Global Marketing and Communications
Cleveland
+1 216 535 2236