Riverside Targets Growth At YourMembership.com
YourMembership.com Adds JobTarget
YourMembership.com has acquired JobTarget's Career Center Business Unit. JobTarget provides online SaaS career job boards software and services for professional and trade associations, as well as specialty publishers.
The JobTarget business offers a software platform for association members, job seekers, and employers to connect for job advertisement opportunities. Importantly, the JobTarget network of association job boards enables employers and recruiters to reach a highly qualified and targeted audience of industry professionals.
JobTarget is Riverside's second add-on to YourMembership.com, a provider of software for member-based organizations worldwide that integrates websites, online communities and membership management software for clients. Riverside acquired YourMembership.com in 2012.
"We're delighted with the way the addition of JobTarget positions YourMembership.com for future growth," said Riverside Managing Partner Loren Schlachet. "It adds features and benefits to an already comprehensive solution, and delivers compelling value for customers."
"YourMembership.com and JobTarget both share a common vision for personalized member and user interaction across the web, mobile and social channels," said JP Guilbault, President and CEO of YourMembership.com. "By combining our formidable technology resources, we will accelerate the development of software that helps associations and publishers stay relevant to their members and readers, help those professionals achieve career success, and access a full suite of complimentary services, anchored by the world's strongest, integrated cloud-based membership software."
This addition enhances YourMembership.com's Association Career Network division. The new combined career center platform will have over 2,500 job boards that are used by over one million employers/recruiters and millions of registered job seekers.
"This combination is a winner for all customers involved," said Riverside Principal Joe Manning. "Customers will see enhanced revenue opportunities thanks to JobTarget's outstanding career center platform and services model with YourMembership.com's exceptional media and advertising sales capabilities. Customers will also benefit from larger technology, product development and client success teams. It's a great formula for success."
Working with Schlachet and Manning on the transaction for Riverside were Associate Elaine Ho, Operating Partner Rex Niles, Finance Director Kim Katzenberger and Vice President Dan Haynes.
Deloitte, Jones Day, and West Monroe Partners advised Riverside on the transaction.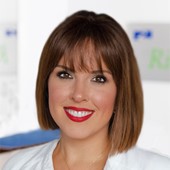 Holly Mueller
Consultant, Global Marketing and Communications
Cleveland
+1 216 535 2236