Riverside Welcomes Zak Ray to the Firm's Acceleration Capital Team
The Riverside Company, a global private investor focused on smaller, growing companies, is pleased to announce that Zak Ray has joined the Riverside Acceleration Capital (RAC) team as a Partner. Through both growth equity and revenue-based financing (RBF) growth lending, RAC is structured to deliver the right capital, resources and assistance at the right time, to growth-stage B2B software companies. Ray will be based in Boston, Massachusetts.
Ray joins Riverside as a Partner from Spring Lake Equity Partners, where he spent eight years investing in growth stage B2B software companies. Prior to that, he spent four years at Tudor Growth Equity, with a focus on technology and software.

"I believe we are in an exciting and dynamic period of software adoption at the enterprise level, and RAC's differentiated offering makes it an attractive partner for emerging businesses," said RAC Managing Partner Jim Toth. "We are thrilled to welcome Zak to the team, bringing his wealth of experiences over the past 12 years to enhance RAC's growing team."
Ray received his Bachelor of Arts degree in Economics at Bates College in Lewiston, Maine.
"In making my decision to join Riverside Acceleration Capital, I was most drawn to RAC's dynamic leadership team and its vision for the platform," said Ray. "The team's plan to leverage its success in revenue-based financing to further expand its equity financing options for growth stage businesses was a major selling point, and the execution of the strategy to this point has been stellar."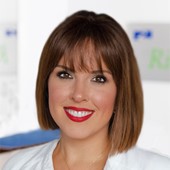 Holly Mueller
Consultant, Global Marketing and Communications
Cleveland
+1 216 535 2236