Riverside Witnesses Eight Add-On to Court Reporting Firm
Acquisition is Private Equity Firm's Fifth for 2008
(March 3, 2008) – Veritext, a platform company owned by The Riverside Company and among the largest court-reporting firms in the United States, has sworn-in Priority One Court Reporting Services, Inc. ("Priority One") as an add-on acquisition. Priority One is a court-reporting firm based in Staten Island, New York with a specialized list of clients. Riverside acquired Veritext as a platform in August 2005 with equity from its 2003 Capital Appreciation Fund. Veritext has driven 16% organic growth year-over-year during its latest fiscal year while successfully integrating seven add-on acquisitions under Riverside's ownership. This latest purchase marks Riverside's fifth of the year.
"Acquisitions are core to Riverside's investment strategy for Veritext," said Andrew Strauss, Riverside Partner. "The company has proven its ability to execute and integrate add-ons smoothly and without interruption to other initiatives. We expect Veritext to incorporate Priority One equally well and expect the acquisition to enhance Veritext's value as the leading consolidation platform in its industry."
Headquartered in Florham Park, New Jersey, and operating 11 regional offices, Veritext works with a national network of 500 independent contractors and has affiliations with more than 600 court-reporting agencies and 9,000 individual court reporters. Court reporters provide the transcriptions of legal proceedings including depositions, trials and arbitrations, as well as events such as hearings, board meetings, stockholder meetings, conferences, conventions and media events.
Founded in 1993, Priority One complements Veritext's New York presence. Priority One focuses on providing transcription services for asbestos litigation and, as a result, has become known as a specialist in these complex cases. In the highly fragmented court-reporting industry, Priority One fuels Veritext's already strong brand recognition as an industry leader in all aspects of court reporting.
"Riverside's ongoing support for acquisitions has helped us assimilate a rapid succession of add-ons during the past few years while continuing our organic growth," said Michael Sandler, President and Chief Executive Officer of Veritext. "As Priority One becomes part of Veritext, we will use the same successful partnership to drive our success. We look forward to Priority One strengthening our number one presence in our key strategic New York market and enriching our specialized capabilities."
Working with Strauss on the transaction from Riverside were Chip Walker, Principal and Adam Friend, Senior Associate.
The Riverside Company
The Riverside Company is the largest global private equity firm focused on the smaller end of the middle market ("SEMM") and is one of the industry's most experienced leveraged buyout investors. Riverside specializes in investing in premier SEMM companies (those with enterprise values of less than $150 million) and partners with strong management teams to build companies through acquisitions and value-added growth. Since 1988, the firm has invested in 181 transactions with a total enterprise value of $3.4 billion. Its current portfolio in the U.S. and Europe numbers 60, with combined annual sales of $3 billion, EBITDA of $428 million and more than 11,000 employees. Riverside offers the resources to complete acquisitions smoothly and in as little as 30 days – thanks to its sizeable pool of capital under management (nearly $2 billion in nine funds), over 150 professionals in 17 offices (Amsterdam, Atlanta, Budapest, Brussels, Chicago, Cleveland, Dallas, Los Angeles, Madrid, Munich, New York, Prague, San Francisco, Seoul, Stockholm, Tokyo and Warsaw), and long-standing relationships with partner lenders. Five of seven of the firm's mature vintages are currently top quartile, and the firm's investors include the world's leading pension funds, endowments, funds-of-funds, insurance companies and banks. Please visit www.riversidecompany.com and www.riversideeurope.com for more information.
Veritext Corp.
Veritext is a national provider of court-reporting services headquartered in New Jersey and is one of the largest court-reporting firms in the country. Veritext is supported nationally by over 500 independent contractors, complemented by more than 600 additional affiliate agencies. This enables Veritext to provide deposition and litigation services for its clients anywhere in the United States, as well as internationally. In addition to traditional deposition services such as daily copy delivery, delivery through E-mail, condensed transcripts, conference rooms, interpreting of languages and video services, Veritext provides advanced services such as Internet document repository, Internet scheduling, real-time transcription and remote video transcription. For more information, please visit www.veritext.com.
Priority One Reporting Services, Inc.
Since 1993, from its Staten Island headquarters, Priority One has provided court reporting services to the New York and New Jersey legal community. Often focused on the most complex cases, including asbestos litigation, the company delivers its sought-after services through its network of experienced, reliable and accurate court reporters.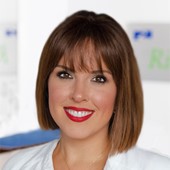 Holly Mueller
Consultant, Global Marketing and Communications
Cleveland
+1 216 535 2236