School's (Not) Out for Summer with Riverside's Latest Addition to Modern Campus
The Riverside Company, a global private investor focused on the smaller end of the middle market, has invested in DIGARC the leading provider of academic catalog and curriculum management, class and student scheduling and student pathfinder software for higher education. The investment is an add-on to Riverside's Modern Campus, the leading modern learner engagement platform for higher education institutions. The investment enables Modern Campus to accelerate its commitment to customer success by revolutionizing learner engagement with massively personalized digital experiences.

Founded in 2001, DIGARC is committed to aiding higher education institutions to engage students through the power of a connected, integrated curriculum. Today, its catalog management software solutions are used by nearly 800 higher education institutions. DIGARC enhances the student experience, helping them better navigate degree planning and ultimately improve retention and graduation rates.

"Joining DIGARC with Modern Campus is an exciting next step for the platform's growth trajectory," said Riverside Managing Partner Loren Schlachet. "The combined platform will offer a suite of products that supports the learner-to-earner student lifecycle by helping higher education institutions attract, enroll and engage prospective and current student populations."

DIGARC is another example of Riverside's commitment to investing in the Software & IT industry. To date, the firm has completed more than 180 investments in the sector and has a team of global experts dedicated to growing companies in this specialization. This transaction marks the second acquisition by Modern Campus in 2021; the company acquired interactive campus map and virtual tour provider nuCloud in March.

"Modern Campus will integrate its award-winning web experience platform and personalization engine with DIGARC's comprehensive course curriculum management software and together, they will empower higher education institutions to solve two of the biggest challenges they face today: attracting and converting prospective students and creating a highly personalized and engaging pathway to on-time graduation," said Riverside Senior Partner Joe Manning. "We plan to continue developing exciting new products organically as well as executing strategic add-ons that support the learner-to-earner student lifecycle."

Working with Schlachet and Manning on the deal were Principal Steve Rice, Assistant Vice President Kenneth Johnson, Associate David Myers, Finance Director Doug Guess and Operating Partner Steve Pogorzelski. Cheryl Strom sourced the deal for Riverside.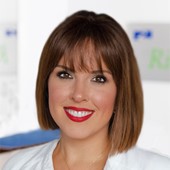 Holly Mueller
Consultant, Global Marketing and Communications
Cleveland
+1 216 535 2236