The Riverside Company Closes Latest Micro-Cap Fund
Newest Fund Closes Significantly Oversubscribed at Hard Cap

The Riverside Company, a global private equity firm, has completed fundraising for its Riverside Micro-Cap Fund V (RMCF V). The firm's latest buyout fund closed at its hard cap of $1.2 billion in capital commitments in less than four months, with demand exceeding the hard cap by more than 50%.
RMCF V invests in fast-growing North American companies with generally up to $10 million of EBITDA. The RMCF team has invested in more than 55 platforms and 75 add-ons since 2005 and has exited more than 30 platforms, including Tate's Bake Shop and Alchemy Systems earlier this year.
RMCF Managing Partner Loren Schlachet says he's appreciative for the continued support from the LP community. "We're delighted to announce the first and final closing of our fifth fund and equally as grateful for the overwhelming response from both new and existing investors," said Schlachet. "We're proud to have built such a strong team over the last fourteen years that is committed to finding, investing and growing businesses."
RMCF V closed well in excess of its predecessor fund RMCF IV, a $650 million fund (2015).
"This level of investor support is the direct result of the quality of work done by the RMCF team. The RMCF platform investments have grown sales at a CAGR of 23% since the fund's inception and equally impressive, have organically grown employee headcount by 27% at the portfolio company level," said Riverside's Co-CEO Stewart Kohl. "This is a remarkable body of work, and it has been most gratifying to see how well these companies have flourished."
Riverside's Co-CEO Béla Szigethy says the firm benefits from a proven method.
"Our approach to the middle market has been consistent for the past 30 years, and RMCF V is a perfect example of that," said Szigethy. "Our investments are built on growth, and we strive to continually make companies bigger and better." Riverside Global Head of Fundraising and Investor Relations Erick Bronner was especially pleased with how investors have embraced Riverside's approach.
"We take great pride in the relationships we have built with our investors," said Bronner. "We acknowledge the strength of our partnerships, and we look forward to fostering even more relationships in the future."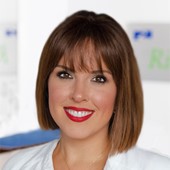 Holly Mueller
Consultant, Global Marketing and Communications
Cleveland
+1 216 535 2236