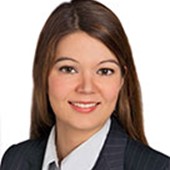 Birgit Nief
Office Manager I
Munich
+49 89 232 494710
In the heart of beautiful Bavaria sits Munich, home to Oktoberfest and some of the best beer, cars and sausage the world can offer. Just don't mix the beer with the cars.
Insider's tip: Plan well in advance if you want to get a room during Oktoberfest, which runs from late September to early October. If you miss out on a room in Munich, you can enjoy the benefits of Germany's excellent rail system and stay in a nearby city.
Fun things to do:
More than a factory or museum, BMW Welt also features guided tours of the facility's wonderful architecture, and offers restaurants, bistros, and culinary events.
In a region famous for beer, try our favorite at Augustiner, the oldest brewery in the city.
Take a stroll around Karlsplatz, Munich's historic city center, which also includes plenty of shopping.