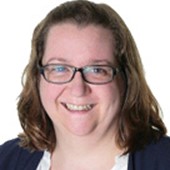 Siobhan McCarthy
Office Manager II
London
+44 203 077 1910
London is the capital city of England and the largest metropolitan area in the United Kingdom. Located on the River Thames, London has been a major settlement for two millennia, its history going back to its founding by the Romans.
Insider's tip:
Do lunch - If you have expensive taste but don't have an expense account, try the set lunch. Many of London's most famous restaurants serve very reasonably priced two- and three-course menus.
Walk - London's a big city, but you miss a lot when you're on transport. Besides, many places you'll want to walk between - Leicester Square and Covent Garden, for instance - are quicker on foot than on the Underground.
Fun things to do:
Having afternoon tea is a highlight of staying in London and a refreshing way to relax after a long day of sightseeing and shopping. The most famous spots for taking tea are The Savoy Hotel on the Strand Fortnum and Mason's on Piccadilly.
Buckingham Palace has served as the official London residence of Britain's sovereigns since 1837 and today is the administrative headquarters of the Monarch.
The Tower Bridge is an iconic London landmark and one of Britain's best loved historic sites, Tower Bridge is open to the public 363 days a year.