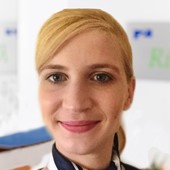 Anja Tavčar
Office Manager I
Luxembourg
+352 271 729 1
Too small for its full name to fit on most European maps, pint-sized Luxembourg (2586 sq km) is wonderfully diverse. It lies on the cultural divide between Romance Europe and Germanic Europe, borrowing customs from each of the distinct traditions. Luxembourg is a trilingual country with German, French and Luxembourgish being official languages.
Fun things to do:
Chemin de la Corniche: Lift your spirits at this pedestrian promenade commonly known as 'Europe's most beautiful balcony'
1,000 Years in 100 Minutes: Take the "Wenzel Walk" through the city of Luxembourg's oldest quarters for an engaging and compelling millennial history.
Wine Tasting: Initiate a toast as you sample the dry whites that help put Moselle Valley on the map.